Pinewood BETA spooks with haunted house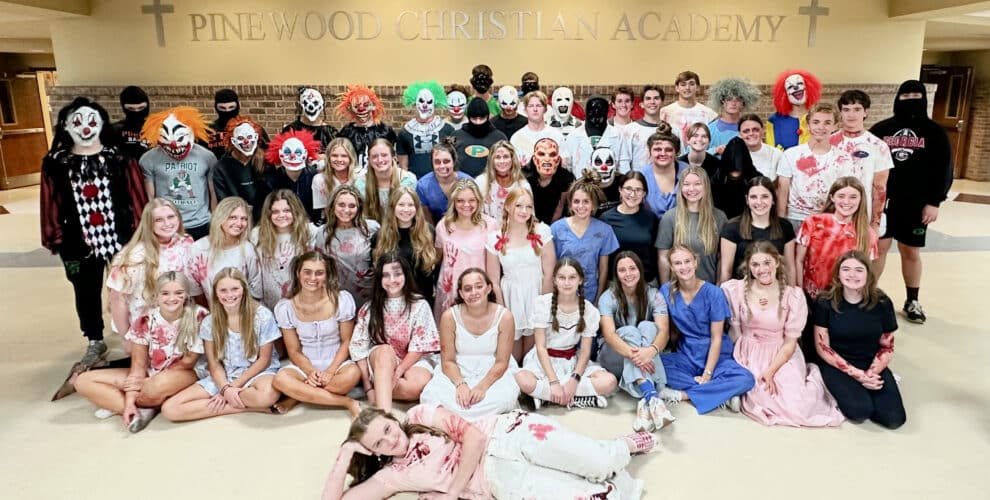 By: Ella Johns
October 23, the Pinewood BETA Club held its annual haunted house fundraiser. The upper school building was transformed into a haunted house with a dark hallway that branched off into various rooms. The Beta officers led the guests, one group at a time, through the haunted house room by room for a terrifying experience for those who dared to enter. The theme of the house was inspired by famous horror movies. 
Sixth grade students and older entered the pitch black hallway welcomed by the sounds of screams, raging power tools, and banging lockers. The first room the students walked through was the Annabelle inspired doll room. It was filled with creepy dolls and Beta members in their scariest doll attire ready to play. The students ran scared into the next room, the insane asylum. This room was filled with patients ready to welcome their guests while screams burst forth from those attempting to escape.  Afterwards, there was the hospital followed by the clown room.  They were led to the hospital were the doctor was ready to perform surgery on his next patient clinging to life. Scary clowns then greeted the visitors and reached for them as they walked through a maze of sheets where they came across a human Jack in the Box before leaving this haunted experience.
This scary tradition is something that students and faculty look forward to every year. "It was a great turnout and all the kids had a blast," said Jake Rogers, a BETA officer.