PCA named GISA 2-AAA Runner-up at Literary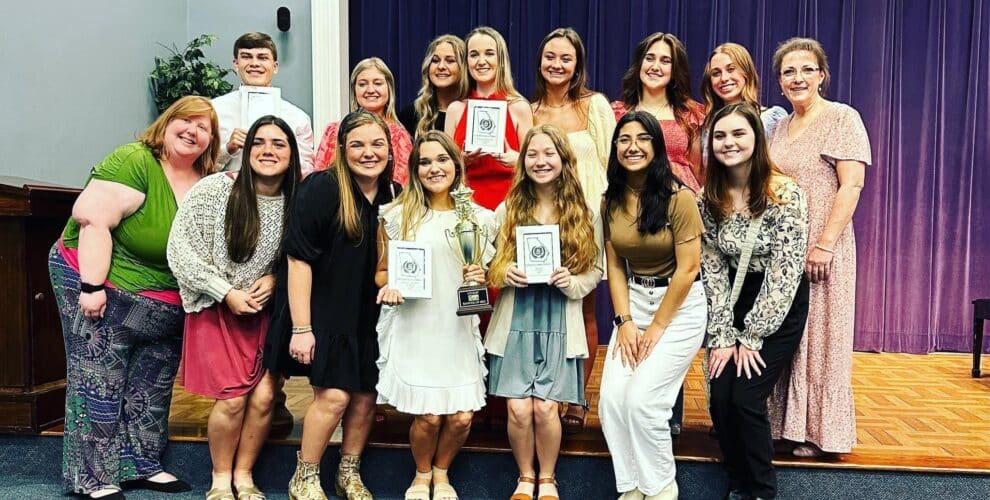 By: Reagan Parker, PCA sophomore
Pinewood's literary team recently competed in the GISA 2-AAA literary competition held at Brewton Parker College in Mt. Vernon. The schools that competed were Pinewood, Frederica, and Bulloch Academy.
Literary is a competition that recognizes student competition excellence in academic and creative arts at the high school level. Areas of completion include: Spelling; Argumentative, Personal, and Rhetorical Essay; Boys and Girls Solo, Trio, and Quartet; Impromptu and Extemporaneous Speaking; Humorous and Dramatic Oral Interpretation; and Piano.
These are PCA individual winners:
Brinson White – 1st Place Humorous Oral Interpretation
Claire Mullis – 1st Place Dramatic Oral Interpretation
Audrey Kate Smith – 1st Place Argumentative Essay
Ella John – 1st Place Spelling
Grace Rogers – 2nd Place Impromptu Speaking
Haleigh McWilliams – 2nd Place Rhetorical Essay
Brinson White – 2nd Place Male Solo
Priscilla Dillon – 2nd Place Female Solo
Elysia Coughlin and Hailey Jarriel – 2nd Place Duo Oral Interpretation
Caroline DeLoach – 3rd Place Extemporaneous Speaking
Lindsey McLeod – 3rd Place Personal Essay
1st and 2nd place winners will advance to state on March 21st hosted at Gordon State College, Barnesville.