PCA Holds Annual See You at the Pole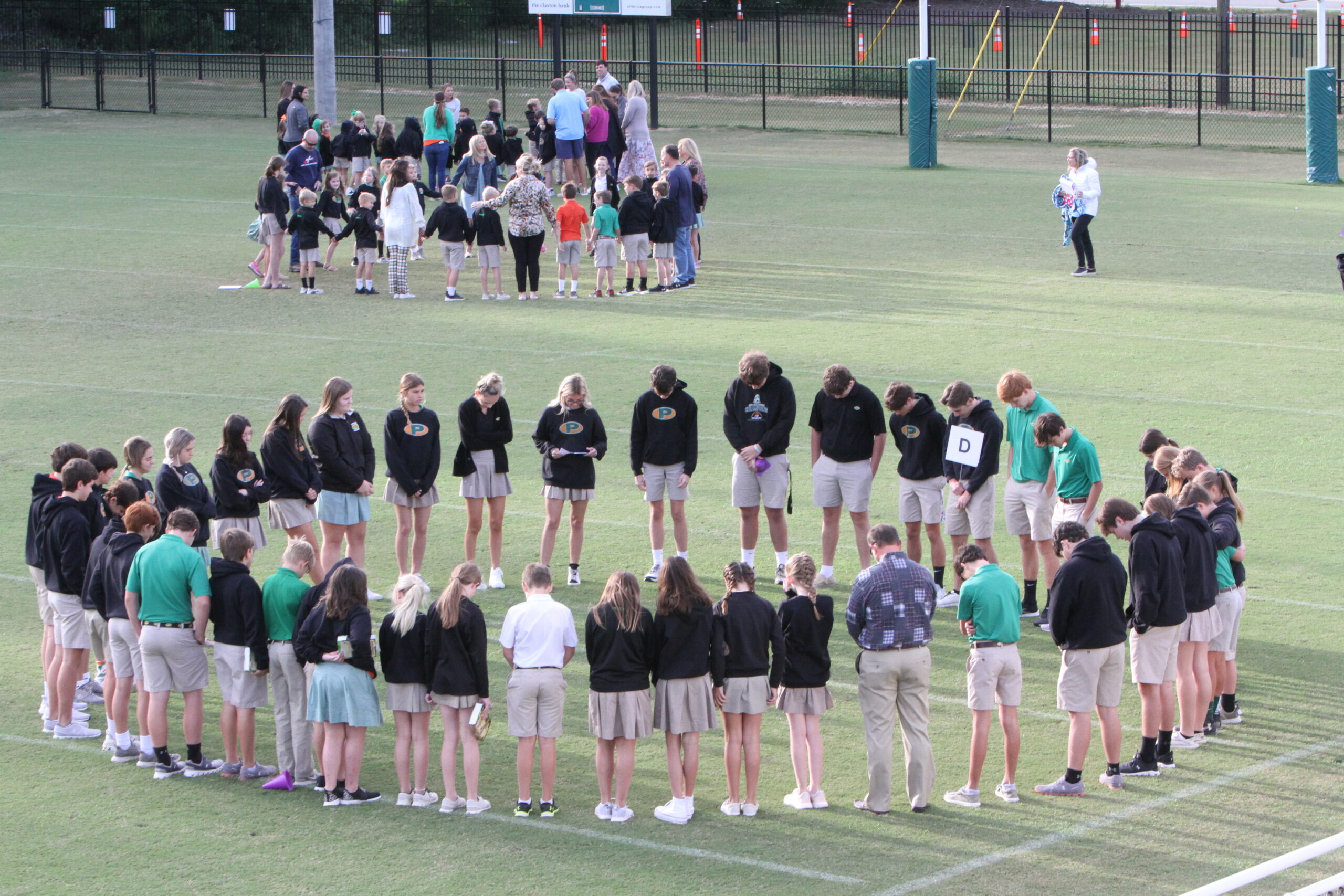 By: Ginny Nutting, PCA Sophomore
PCA recently held the annual See You at the Pole event. A tradition started in Burleson, Texas by a group of teenagers who were obedient to God and gathered at three different schools around the flagpole to pray for their friends, schools, and leaders. Their obedience sparked a trend around the nation that has continued every year and is on the fourth Wednesday in September.
This year, students, staff, and patrons all gathered on Lowell Coley Field during first period to ensure that everyone was able to attend. Freshman, Libby Kate Blocker, presented the welcome to a stadium full of people ready to receive God's word and opened in prayer. The praise band followed Blocker by leading everyone in song. Afterwards, Junior Class Chaplin, Grace Rogers delivered a devotion and brief history on the event.
When the opening speakers concluded, everyone left the stands and gathered in groups on the field. A student prayer leader assigned to each group led them in prayer followed by anyone who wanted to pray also. When the groups finished, everyone joined in to sing a hymn for an uplifting end to such a moving event.