PCA cross country is off to the races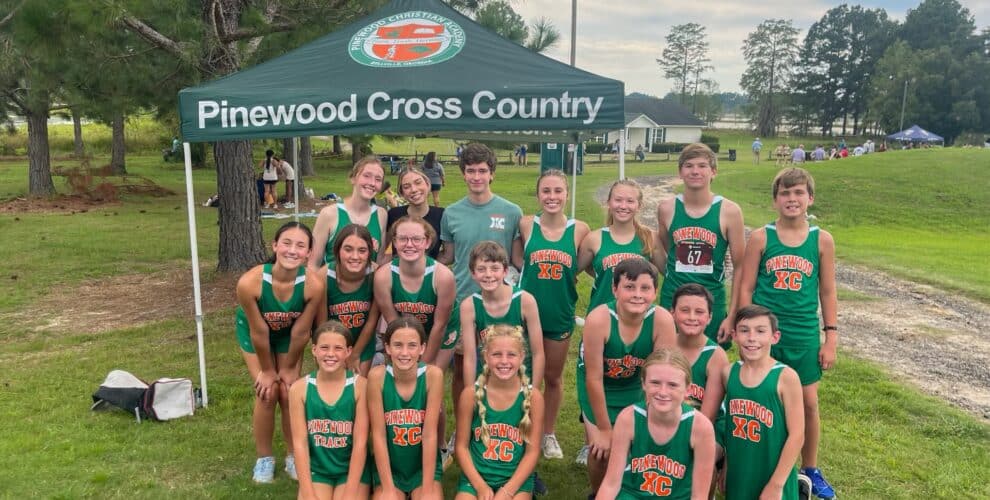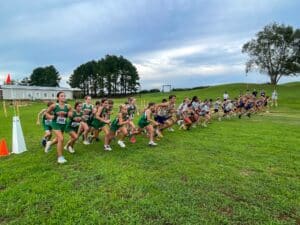 By:  Laci Stone, PCA Senior
Pinewood Christian Academy's cross country teams began their season at the 7th mile farm in Bulloch County on September 5th to compete at the Frazier-Hite Invitational. There were eighteen teams from the surrounding area competing.
PCA's varsity team consists of 6 members: seniors Ella Johns, Laci Stone, Elysia Coughlin; Helen MacDonald, junior; Seth Dekle, sophomore; and Taylor Solaro, a freshman. Helen MacDonald, the top finishing runner for PCA's varsity team, ran a time of 28:49 and finished 16th.
On the middle school team, Chloe Young finished 5th with a time of 17:58 in the two mile. "It felt so rewarding to place at my first cross country meet!" stated Chloe Young, 5th grade member of the middle school team.
2023 PCA XC Schedule
Sat- 9/9: V only – Jackets Catch 'Em Challenge @ ECPFA (hosted by SEB)
Varsity Boys – 8:00
Varsity Girls – 8:30
Mon-9/11: MS only – Bulloch Academy – Meet Time: 4:00
Thurs- 9/14: V only – Claxton @ ECPFA (hosted by Claxton High)
Varsity Girls – 4:30
Varsity Boys – 5:00
Mon- 9/18: V/MS – Bulloch Academy – Meet Time: 4:00
Thurs- 9/21: V/MS – Bulldog Invitational @ Toombs (hosted by Toombs Co)
4:00 – Middle School Boys
4:30 – Middle School Girls
5:00 – Varsity Boys
5:30 – Varsity Girls
Mon- 10/2: V/MS- Bulloch Academy – Meet Time: 4:00
Sat- 10/7: Middle School End of Season Invitational
Middle Georgia State University in Macon (more info to come)
Thurs- 10/12: V only- 7 Mile Invitational (hosted by SEB)
Varsity Boys – 4:30
Varsity Girls – 5:00
Sat- 10/21:  Varsity Region -Coastal College- 7:30 (hosted by Frederica)
Sat- 10/28 – Varsity State (hosted by First Presbyterian Day School) Macon