PCA Inducts New Members to the 1160 Club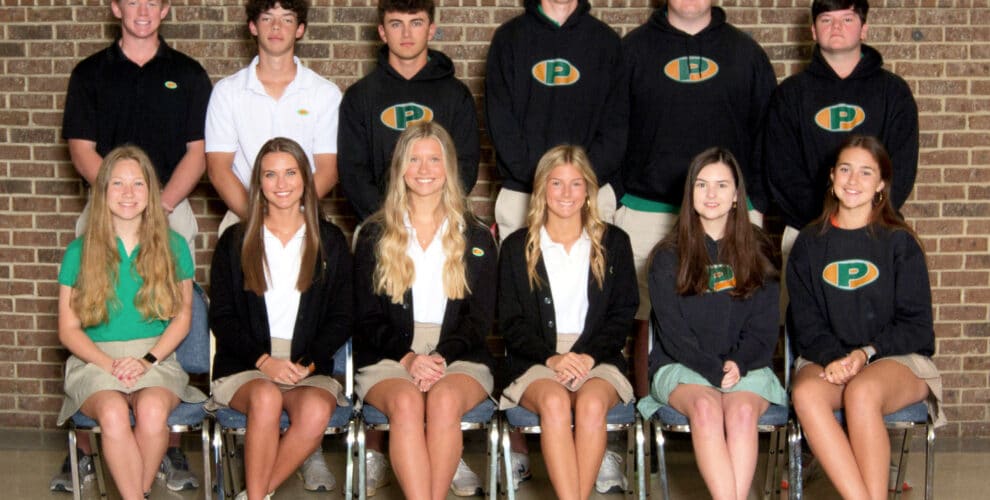 By: Elizabeth O'Brien, PCA Junior
Pinewood Christian Academy held their annual 1160 Club induction on April 20th. Family and friends gathered in the Eddie Durrence Gymnasium to celebrate these students' academic achievements. High school students inducted into this prestigious club must have a combined math and reading score on the SAT of 1160 in one sitting or a 24 composite score on the ACT.
Thirteen new members joined the club bringing its membership to 26. The new inductees included: seniors Anna Kate Dutton and Rich Pazderski; juniors Julia Hethcox, Tyce Miles, Matti Parker, Truett Rountree, Luke Scott, Madelyn Spacek, Peyton Williams, and Aiden Woolard; and sophomores Priscilla Dillon, Ella Johns, and Lindsey McLeod.
After the induction, the 1160 Club was treated to lunch at Seasons of Japan in Statesboro to celebrate their accomplishments. Pinewood is proud of the academic achievements of these students.